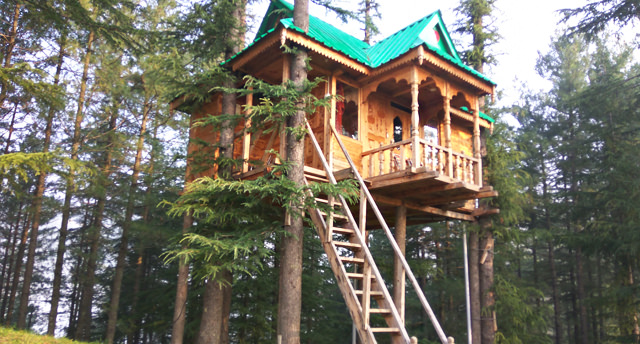 Tree houses are environment friendly, constructed using eco friendly materials. Traditionally the treehouses were used by tribal people and hunters to escape from wild animals. Now days to stay close to the nature tourist are liking these tree houses.
They are made using trees.
Kerala is famous for treehouses. One can find them in Sunderbans also.
I stayed in one of the treehouses in Manali with my husband.
Imagine how much picturesque it will be. We loved it. It is in a village chiyog near shimla.