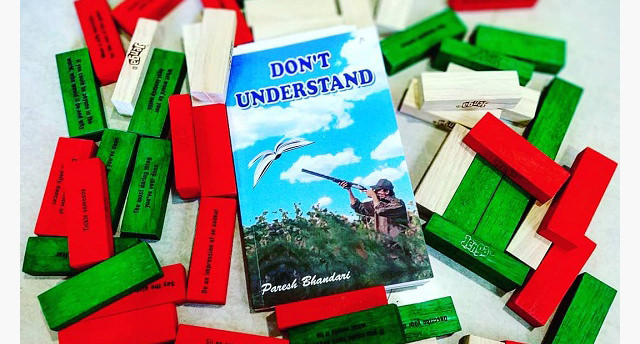 Paresh Bhandari has recently published a wonderful book with the title – "Don't Understand".
This book contains author's insights into multiple dimensions of life. With the strength of his words the author tries to promote meditation and love so that life gets its essence.
"Don't Understand" would motivate the readers to do pioneering work in designing a spiritual index that can show at which rate mankind is making or destroying lives.
If you are ready for experiencing through experimentation, aspire for complete success internally as well as externally, and want to not only learn but understand, this book is a worth read for you.
Do read this book, and it would be a great help to young authors like Paresh Bhandari if you could get a word out by any means.
To order – https://www.zorbabooks.com/store/self-help/dont-understand
Review of the Book
Amazon – https://www.amazon.in/gp/customer-reviews/R1S780WCIE6AWH
Blog – https://chevusread.blogspot.com/2019/02/book-review-dont-understand-by-paresh.html
Goodreads – https://www.goodreads.com/review/show/2726503473